Family campsite in Rouffignac
The Restaurant and Bar at the campsite in Rouffignac
For your dinners during your stay in the Périgord Noir, the restaurant at Flower camping *** Les Terrasses de Dordogne offers traditional cuisine with local flavours, as well as a snack bar and takeaway meals.
Our restaurant
If you don't feel like cooking or if you want to have dinner with your family, the Olive Bleue restaurant in the Dordogne welcomes you every evening, from 6pm, in the dining room or on the terrace.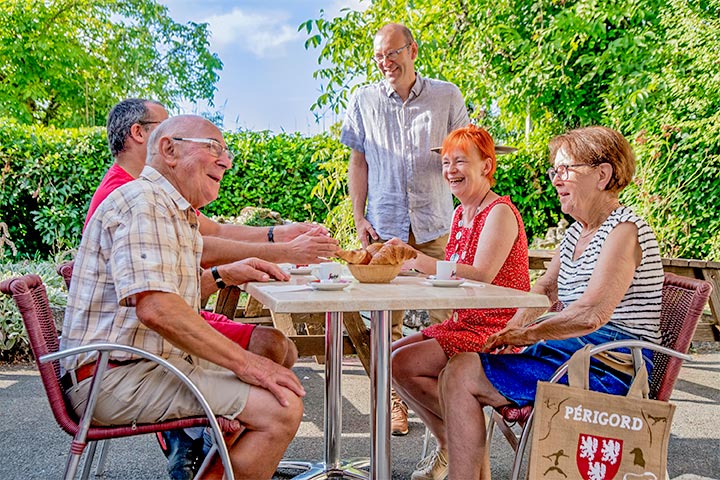 Discover our menu with a maximum of home-made dishes based on local products (duck confit, gizzard salad…), our fish and meat dishes, as well as the snack section.
If you prefer to dine in your holiday accommodation, we offer take-away meals: pizzas, burgers, chips, etc.
The restaurant is open from early June to mid-September, only in the evening.

The campsite bar
For a refreshing break, the bar welcomes you from 8:30 am. Hot and cold drinks, alcoholic and non-alcoholic, ice creams, relax and share a moment of pleasure at aperitif time or after a hot day.
To make sure you don't miss any of the major sporting events, head to the bar for the big screen broadcasts.
All our services for your comfort
The campsite reception
Enjoy a relaxing holiday and make the most of your stay at Flower camping *** Les Terrasses de Dordogne, in Rouffignac in the Périgord Noir, thanks to our services. Here everything is done to simplify your days.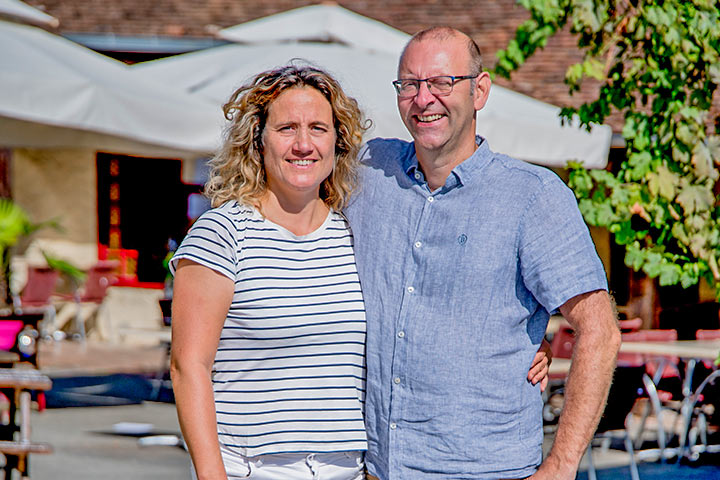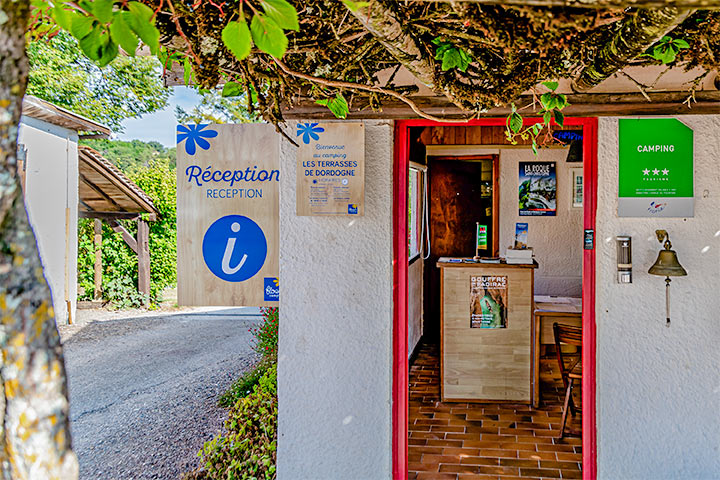 Sale of basic necessities (coffee, pasta, rice, milk, chips, etc.)
Restaurant/bar (with broadcasting of sports events on a large screen)
Bread available at the restaurant-bar (to be ordered the day before)
Wine sales in the restaurant/bar
Freezing of ice packs
Discounts on canoe and kayak rental with partner rental companies: Canöe Family and River canoe and kayak
Mailboxes

Wifi
On your pitch or in your accommodation, you can connect in the best conditions.
Requested by more and more connected campers, this service will allow everyone to connect wherever they are on the campsite.
The connection fee is flexible to allow everyone to find the service that suits them and not to impact the price of the campsite for those who wish to disconnect during their holidays.
By connecting to the campsite's social networks, you can also find out about the campsite's news, entertainment and events.
The Laundromat
For your comfort, we provide you with :
Washing machines (4€ or 5€)
Detergent pods (1€)
Tumble dryer (5€)
Ironing board and iron (free)
Tokens can be purchased at the reception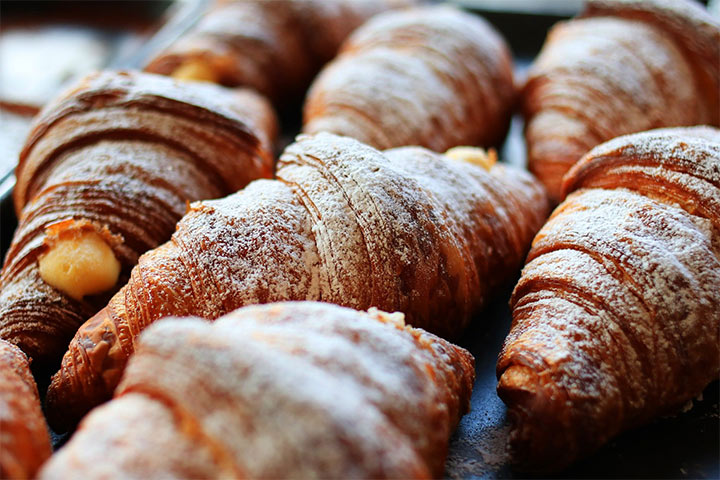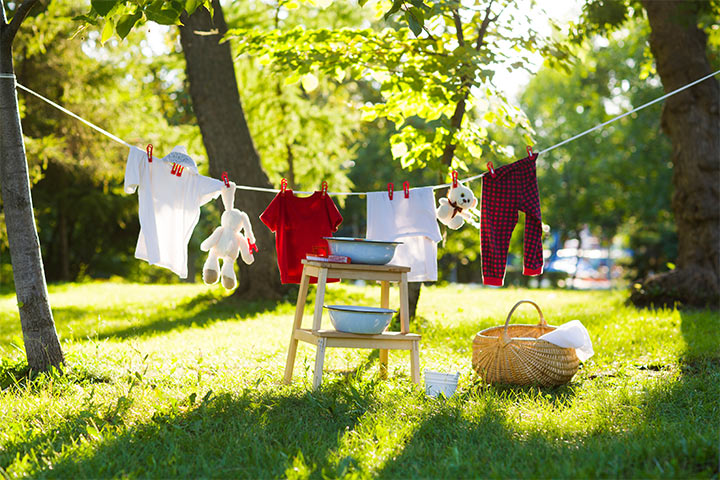 Bread and pastry shop
Share a good breakfast with your family, consisting of fresh bread and pastries. The day before, order your bread or croissants and pains au chocolat and come to the bar to collect them from 8.15am. All you have to do is enjoy your breakfast.

Grocery shop on the campsite
In our small grocery shop you will find basic necessities such as rice, pasta, milk, chocolate powder, salt and chips.
Additional rentals
In order to keep you from being overburdened and to travel light, we lend you some equipment:
Ironing board and iron
Sports equipment (petanque balls, tennis rackets, table tennis, balls, etc.)
Equipment for hire :
Baby kit (folding bed with mattress and high chair – 3€/day)
Gas grill (30€/week)
Sheets (12€ per set per bed)
Table Top Fridge (5€/day – 4 nights minimum)
Washing machine and dryer tokens for the laundry room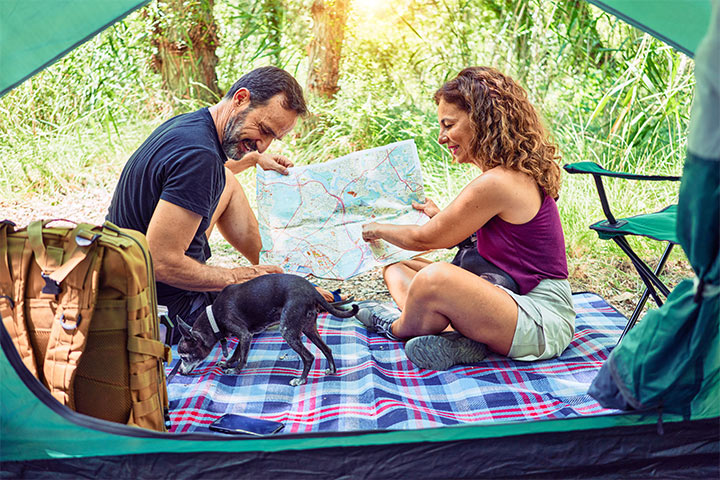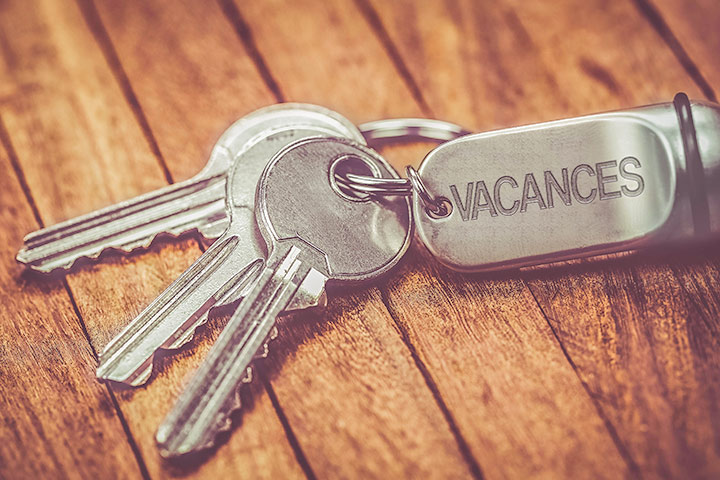 Shops near the campsite
The village of Rouffignac is less than 2km from the campsite and offers many shops and services.
Shops and services :

Bakery/Patisserie
Butcher/Charcuterie
Tobacco/press
Opticien
Hairdresser
Beautician
Bar/Restaurant
Carrefour Contact" supermarket with service station and car wash
DIY shop "Bricojem
Pharmacy
Medical centre with a dentist, 3 doctors, a physiotherapist
The markets

Every Sunday morning, you can enjoy the farmers' market.
During the season from mid-July to the end of August, every Wednesday evening a night market is organised, where you can taste regional specialities from the Dordogne and the Périgord.
Please note:
Are barbecues allowed on the campsite?

Yes, but only charcoal and gas barbecues are allowed. Electric barbecues are not allowed.
I want to invite people from outside the campsite, what is the procedure?

Please inform the reception if you wish to receive visitors and pay the applicable visitor's rate for them. This does not include access to the swimming pools, which are reserved for our guests, but does allow access to all other campsite facilities (playground, footpaths, table tennis, multi-sports ground).
Can I continue to compost my waste even on holiday?

Composting and camping is possible! For this purpose, we provide you with a "bio-bucket" and a bag for selective sorting in each of our accommodations, as well as a composting area.
The bio-bucket and the bag for selective sorting are also made available to campers on arrival.
What are the opening dates of the campsite Bar/Restaurant?

The Bar/Restaurant "L'Olive bleue" opens in early June and closes in mid September.
Restaurant service only in the evening.
Can I rent a baby bed or high chair?

A baby kit including a folding bed with mattress and a high chair can be rented for 3€/day
Is there a bread depot?

Our campsite offers a bread deposit only in July and August and on reservation the day before.
What do our customers think of the restaurant and our services?
Veronique S
A restaurant with a pleasant terrace. Very nice owners. The foie gras, the home-made duck parmentier Excellent 👌
Brigitte G
Went to the restaurant twice, great food and plenty of it.
Daniel D
The view is superb and the campsite is very quiet. The space between the mobile homes is a big plus. The covered swimming pool and its paddling pool are perfect for the little ones. The restaurant is also recommended. The bread and pastries service is very appreciated.
Olivier M
Beautiful campsite with wonderful views. Perfect swimming pools. Very friendly and efficient reception. Restaurant is top notch but still affordable. Fresh bread and pastries in the morning… cool. I would recommend
Virginie R
A quiet family campsite in a sumptuous setting. We had a mobile home (a bit far from the play area unfortunately) with a great view over the Vézère valley. The pool area is very well thought out. Don't hesitate to eat at the campsite restaurant l'olive bleue (my taste buds still remember it!) Very good welcome.
Thank you for this stay.
Marine C
A great stay in a chalet at this quiet family campsite! The children's play equipment was very popular with our children and the pools were great. The table tennis tables are in a covered area which is great in case of wind or bad weather. The bread and pastry delivery service in the morning is very convenient (and good!). We ordered pizza one evening which was also very good. The staff are friendly. It's exactly what we were looking for for this holiday: quiet for the parents and something to do and meet friends for the children.
Discover the animations, the aquatic area and the surroundings of our campsite