Family sports in the Dordogne
Sports activities in nature in the Dordogne
Make the most of your stay in the Dordogne, at Flower camping *** in the Dordogne to do sports or leisure activities with your family near your holiday rental or pitch.
Activities within a few minutes of Flower camping *** Les Terrasses de Dordogne in Rouffignac :
Canoeing and kayaking
Sailing in canoes on our rivers means enjoying the views of the fortresses and other cliffs. With our 2 partners (Canoe Family on the Vézère and River Canoe on the Dordogne), take advantage of discounts on your rentals.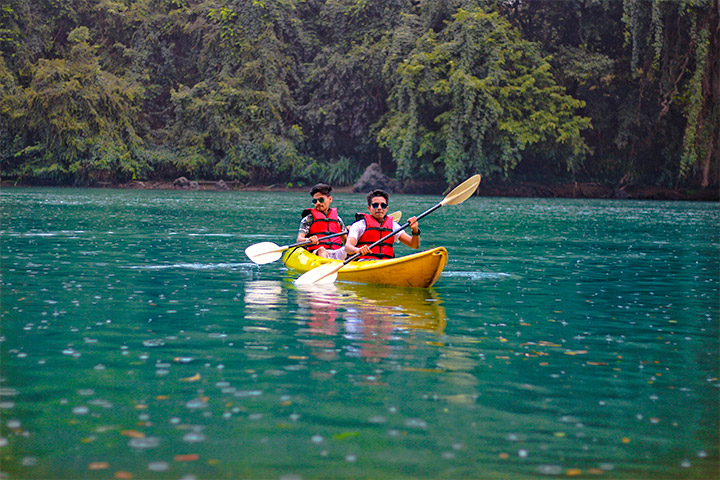 Velorail in Périgord
The Velorail du Périgord Vert, on an old railway line, will offer you a lot of excitement for a family outing. Electric assistance available.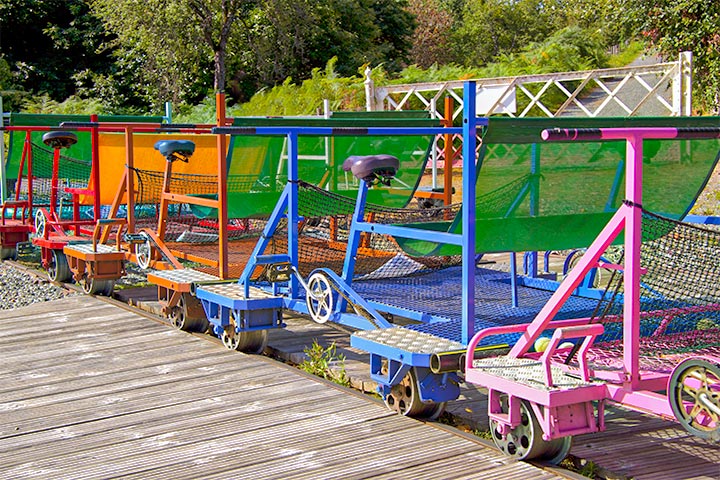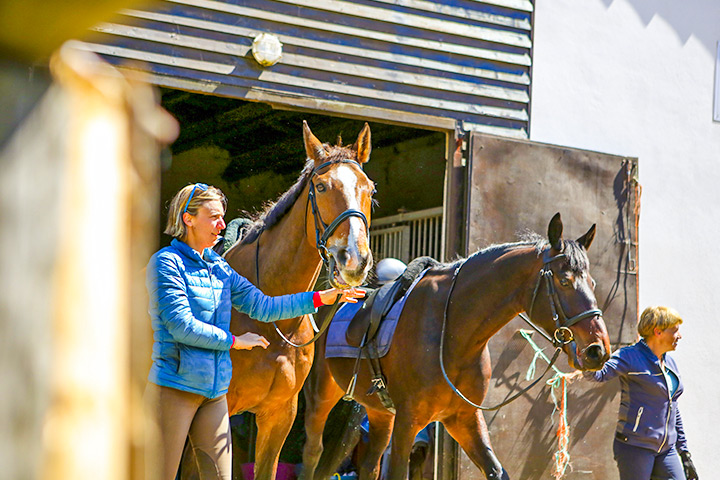 Sardin Equestrian Farm
Horseback riding at the Sardin farm equestrian centre: supervised by 2 instructors, practice your favourite sport or learn about horseback riding. Go for a ride or a horseback ride to discover the magnificent landscapes of the Dordogne.
Don't forget to book.
For more information: horse riding in the Dordogne…
Activities near the campsite in Dordogne
Activities within a few kilometres of Flower camping *** Les Terrasses de Dordogne :
Golf de la Marterie
Golf de la Marterie : Located 14 km from the campsite, the Golf de la Marterie offers golfers of all levels a magnificent 18-hole course over 70 hectares in the shade of hundred-year-old trees…
For more information: Golf de la Marterie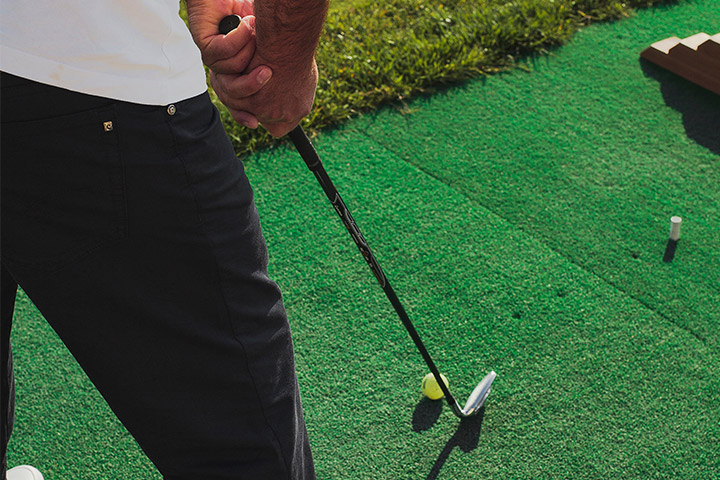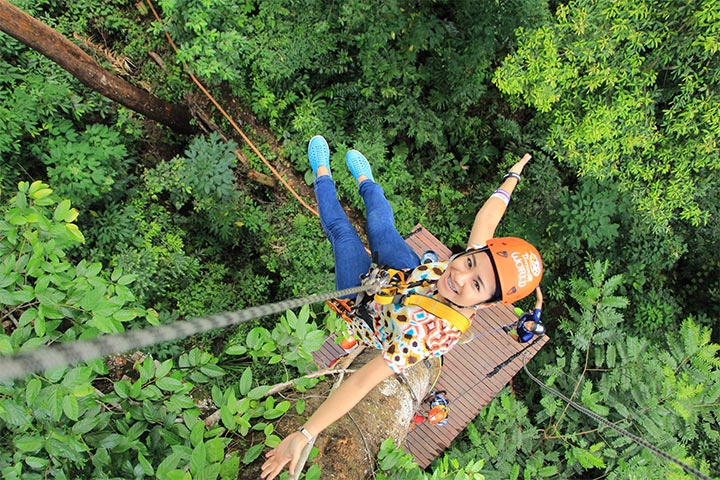 Accrobranche in the forest
Accrobranche Appel de la forêt in Thénon (15 minutes away): climb to the top of the trees on 10 progressive courses and more than 135 workshops and 40 zip lines. Adapted courses are available for children. Other activities include disc golf, which combines frisbee and golf. More info: https://www.appel-de-la-foret.com/

Karting
Garden karting at La Douze (20 minutes away): on a 900-metre outdoor karting track, come and challenge the clock and the other drivers. For further information: https://www.garden-karting-perigord.com/
The Périgord in a hot air balloon
To contemplate the beauty of the Dordogne in a different way, there is nothing better than to fly over it!
Enjoy a unique experience in a hot-air balloon.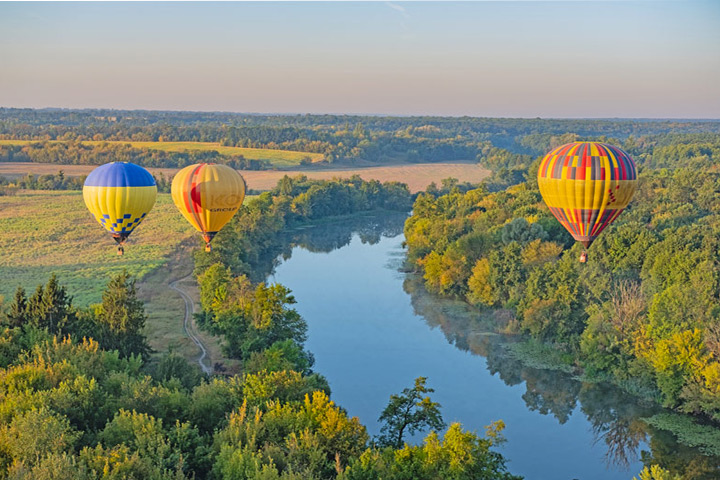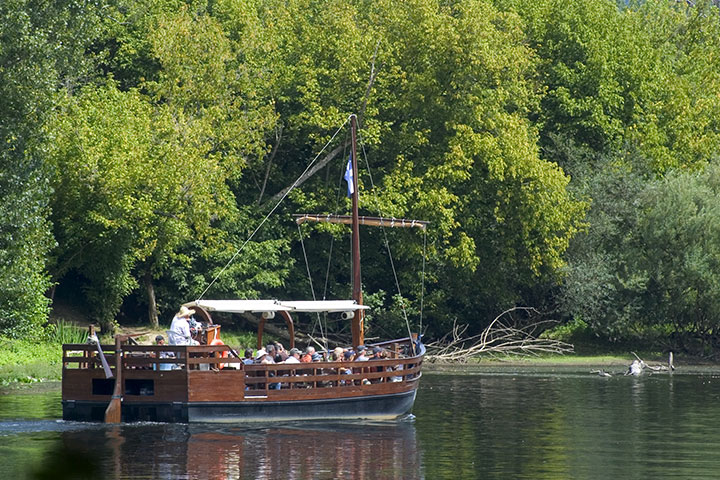 Gabarres on the Dordogne
Several places of embarkation to discover, in a traditional Périgourdine flat-bottomed boat, the historical and patrimonial treasures.

Climbing
With its 9 climbing cliffs, the Dordogne is a playground for climbing. The professionals will provide you with the equipment for a safe adventure.
Bowling near Rouffignac
On a rainy day or just want to spend an evening of fun with the family, take advantage of the 3 bowling alleys in the Dordogne (Périgueux, Bergerac and Sarlat).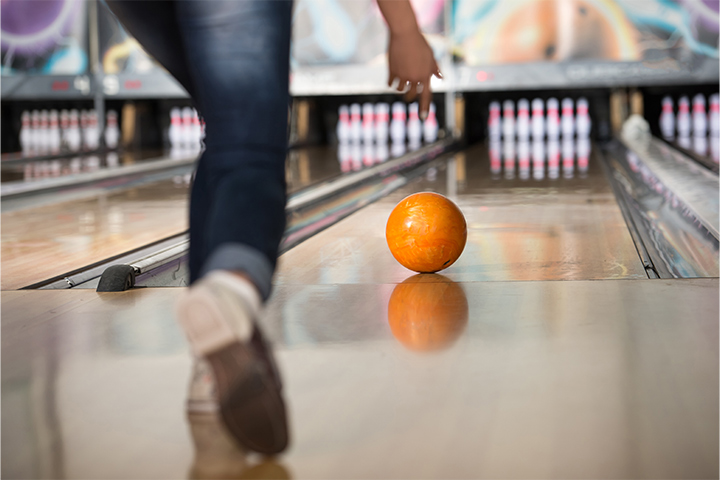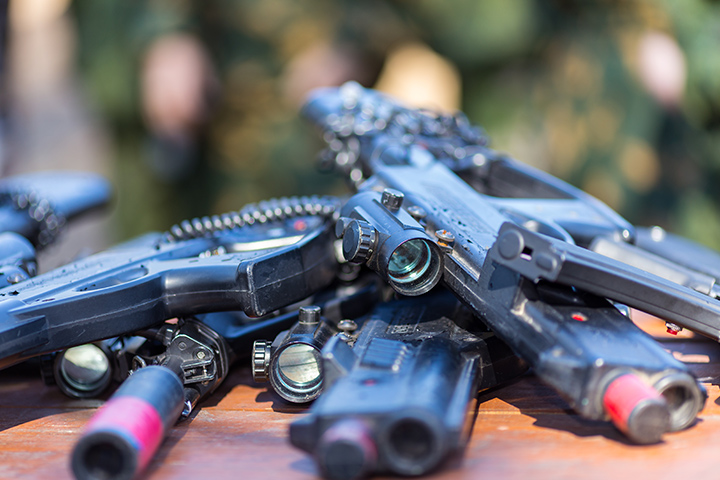 Laser Game near the campsite
15 minutes from the campsite, discover the largest laser game in France: Laser City! With 1600m², you will have a great time with your family or group of friends.

Escape game in Dordogne
Come and solve the many puzzles in the Dordogne in our Escape Game rooms. Many of them are in unusual locations such as castles, medieval towns and gardens.
Discover Rouffignac, the Périgord and the castles near our campsite