Your unique stay in the Périgord
Discover Sarlat
Sarlat, the unmissable medieval city located between the valleys of the Dordogne and Vézère rivers. Visit the Church of Sainte Marie and its panoramic lift which offers a 360° view of the town. Many restaurants and events make this town very lively all year round.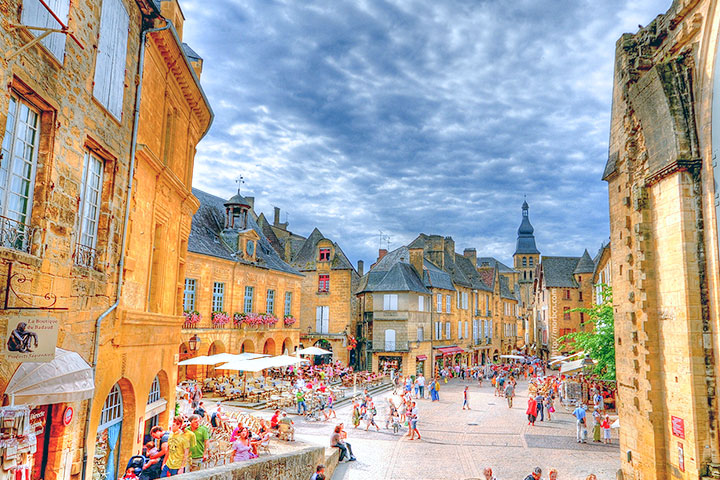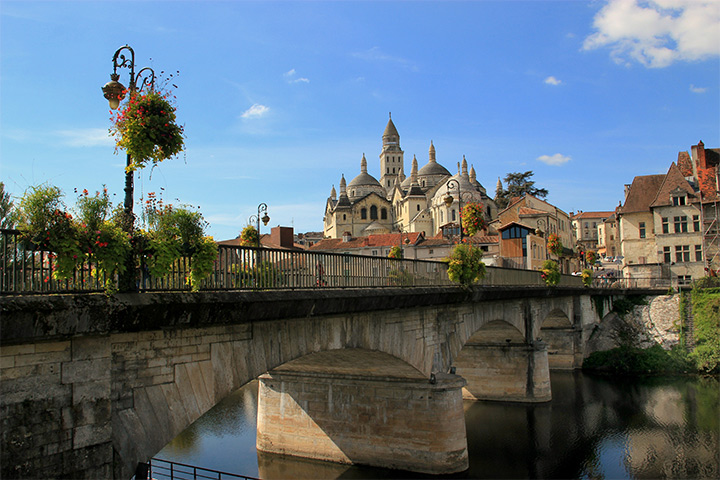 Visit Périgueux
Périgueux is the capital of Périgord, with its 44 listed or classified historic buildings and its many festivals. From the Gallo-Roman era to the Renaissance, you will discover 2000 years of history. Many festivals punctuate a busy calendar of events.

Your stay near Bergerac
Bergerac, located in the west of the department, is bordered by the Dordogne and surrounded by vineyards. Its history is directly linked to these two elements with the wine trade and river transport thanks to the famous barges. The town is home to many museums and since 1985 has been labelled a Town of Art and History.
Tourism in Les Eyzies
Nestled in a cliff setting on the banks of the Vézère, the village of Les Eyzies is the capital of prehistory. It offers a wide choice of caves and prehistoric sites. The Pole International de la Préhistoire will welcome you for a playful explanation.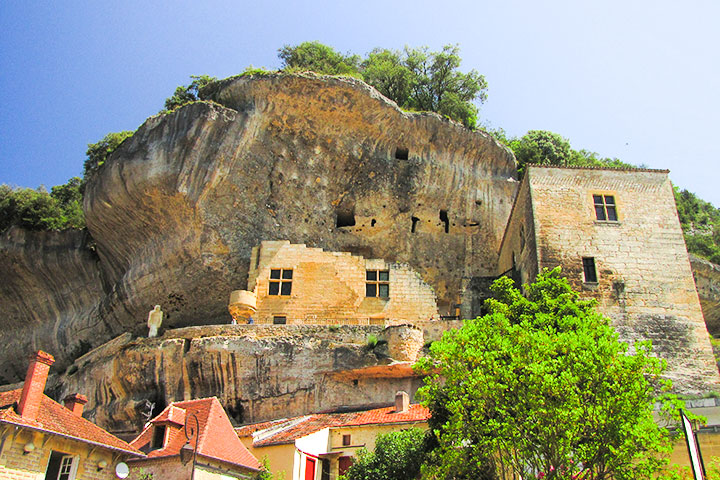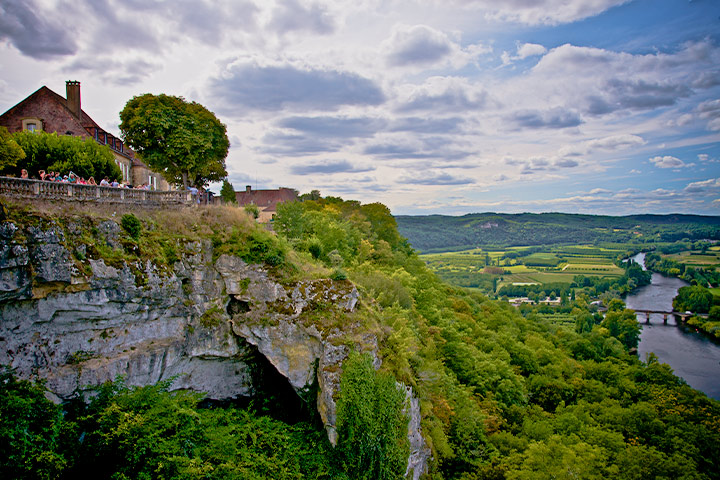 Tourism in Domme
Domme, nicknamed "the Acropolis of the Périgord", is a royal bastide classified as one of the most beautiful villages in France. Created in 1281 on a protected cliff, at an altitude of 215 m, you can appreciate its ramparts and the Porte des Tours in which the imprisoned Templars made engravings, still visible today.

Discover Saint Léon sur Vézère during your holidays
Halfway between Sarlat and Les Eyzies, Saint-Léon-sur-Vézère is a charming little village on the banks of the Vézère, classified as one of the Most Beautiful Villages in France, only 33 minutes from the campsite in the Dordogne. Here you will feel the authenticity of the medieval villages with its narrow streets and you will stroll to enjoy this moment out of time.
Discover the gardens andactivities near our campsite