Contact & Access
Do you need information about your stay in the Périgord Noir?
Send us your message, we will be happy to answer you as soon as possible.
Contact us
Flower camping 3 stars Les Terrasses de Dordogne can be reached by phone at 05.53.05.48.30, 7 days a week from 8am to 8pm.
Not answering? We may already be online or unavailable. You can also check the help page or FAQ by clicking here. You will surely find the information you need.
In any case, do not hesitate to leave a message; we will call you back as soon as possible.
You can also contact us by e-mail: contact@lesterrassesdedordogne.com
We respond to all requests.
You can also send us a message using the form on the right.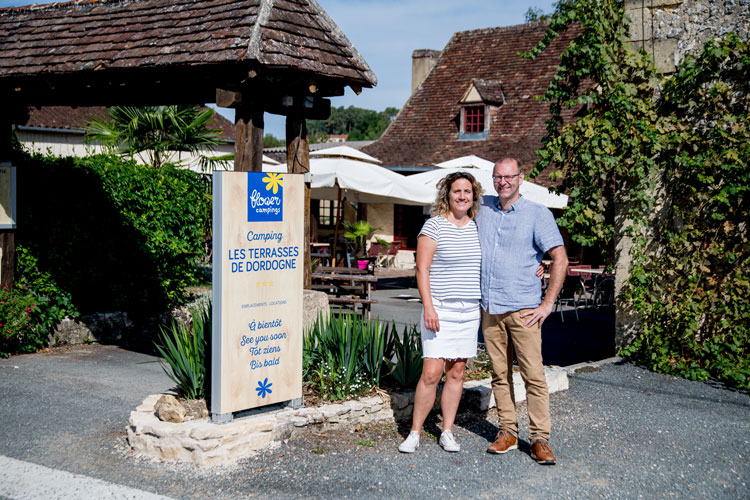 Coming to the campsite
It's easy to get to the 3-star Flower camping Les Terrasses de Dordogne, in Rouffignac St Cernin!
Here is a map to help you get to the campsite:
From the A20: take the A89 towards Bordeaux and take exit 17. Go to Thenon and take the D31 to the campsite.
From Périgueux: take the D710 then the D6 to Rouffignac St Cernin. Go out of the village towards Thenon (D31).
Here are our GPS coordinates: N45°3'17,946" – E0°59'13,931
When you arrive at the campsite, you will find us at the reception, which is located in the low season at the reception desk and in the high season (July-August) at the bar of the campsite restaurant in the Dordogne.
Be careful on the road and above all be careful because we expect you to be in good shape to enjoy your stay in the Dordogne! Don't be in a hurry, our reception doesn't close at 6pm…